Hedging
We hold a vast amount of pot grown hedging plants on the nursery which can be planted anytime of the year. During Autumn, Winter and early Spring we have root balls and bareroot plants available to order.  We are competitive with pricing without compromising on quality the following are the most popular/sought after plants
Cupressocyparis leylandii
Fast growing, dense conifer perfect for screening and creating privacy
Lush green, slightly citrus scented foliage
You can easily expect 3ft growth a year
We stock 100-400cm but can source much larger sizes for bigger projects. Prices range between £25-200 for stock (dependents of size and availability) perfect plant for a tighter budget.
Can be easily maintained at 2m+ with regular pruning
We also stock golden leylandii which is a brilliant alternative if you're looking for something with a little more colour. We don't usually keep this in stock but can easily source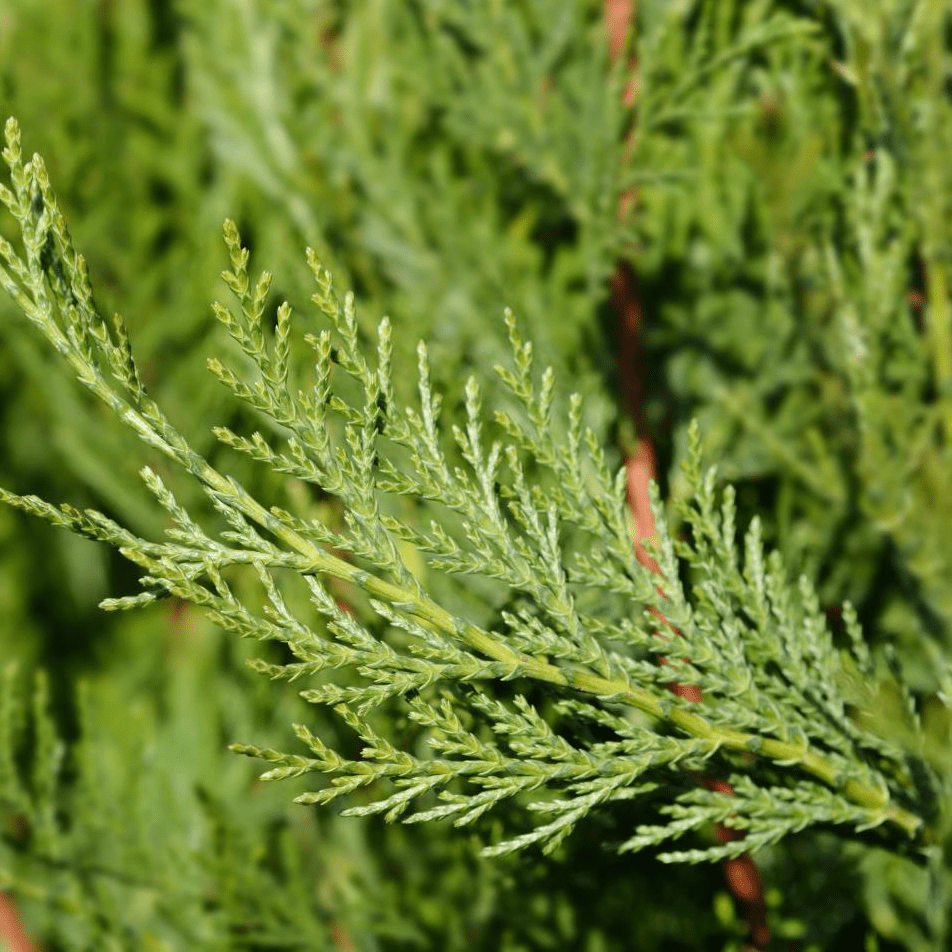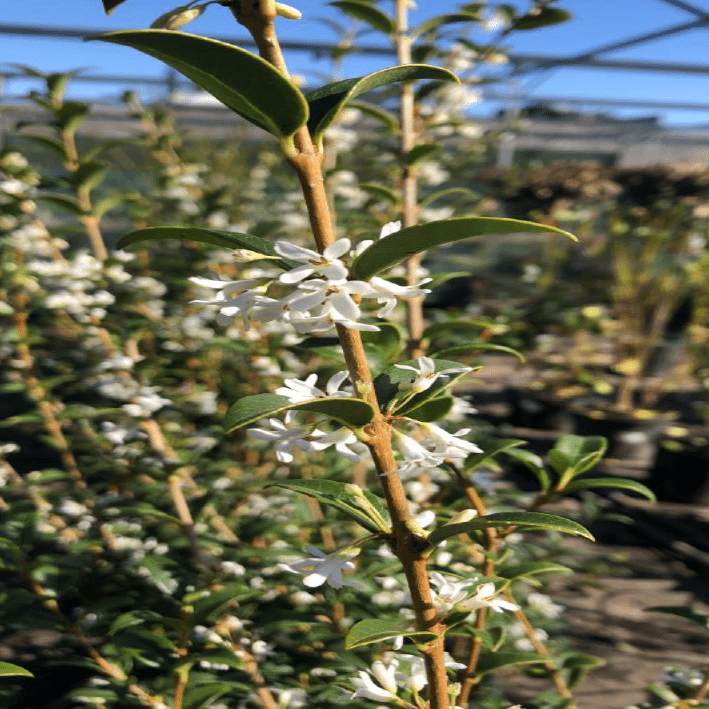 Osmanthus x burkwoodii is known to many as a shrub but we find it to be fantastic plant for creating a mid size hedge
Sweetly scented white flowers in the summer…. Ideal for front gardens or near a patio. If you prune/trim the hedge after flowering, it will encourage more flowers for next year
Not the fastest growing hedge and its max height is 3m
Popular substitute for Buxus hedging as it is slow growing (max 1 ft a year) so easily clipped and kept as a low hedge
Pot grown available all year 5L and 10L £15-40 depending on height, size and availability
Photinia x fraseri Red Robin
Gorgeous evergreen plant with bright red, glossy leaves in the spring and summer maturing to dark green foliage- perfect for creating a hedge with year-round interest. Also produces clusters of delicate white flowers along with its striking red foliage
Can expect 1ft growth a year and is easily maintained up to a height of 4m- regular pruning every spring will create a denser hedge with better screening
Grow in a sunny position with well-drained fertile soil to get the best out of this plant – prone to some leaf dropping in the summer time but this is complete normal and with a bit of feed ill quickly flourish again with vibrant new growth
Photinia 'little red robin' or 'compacta' are also available if you're wanting the same colorful impacts of the photinia but you don't need something as tall
Not ideal as rootball so we always recommend buying pot grown- available all year round £15-150 depending on size and availability
Growth Rate: Average growth, expect 20-40cm per year. Height: Easily maintained at 1-4m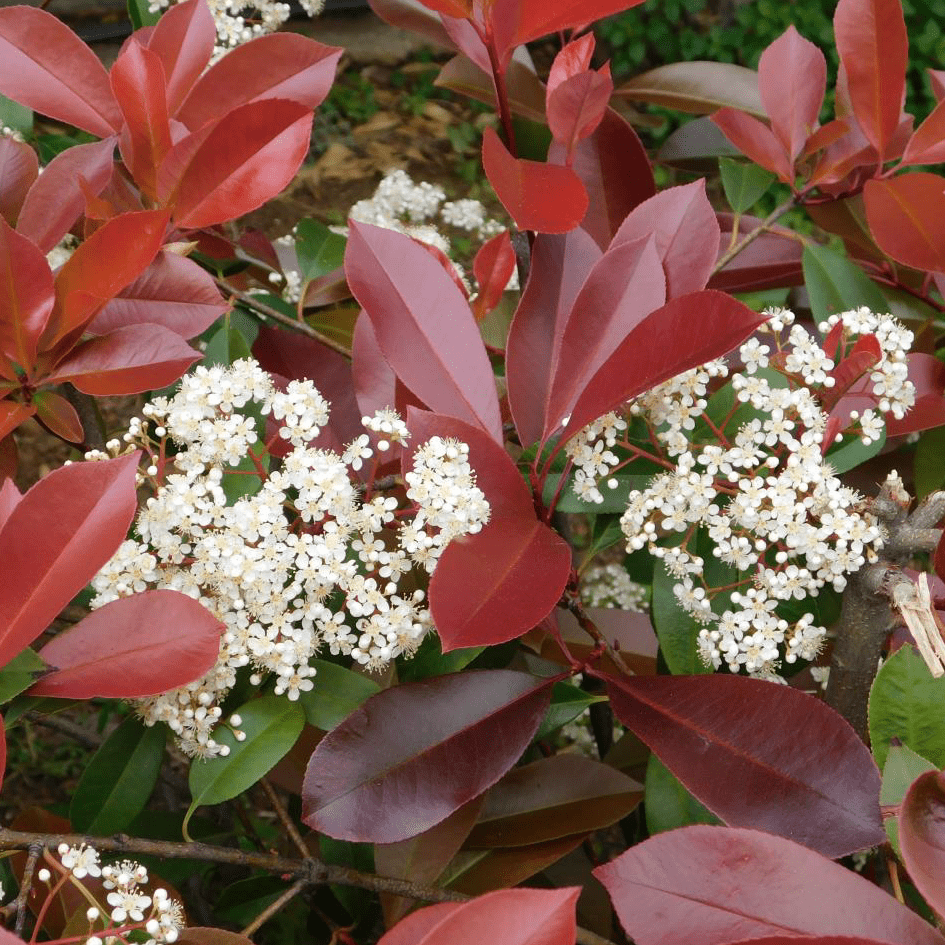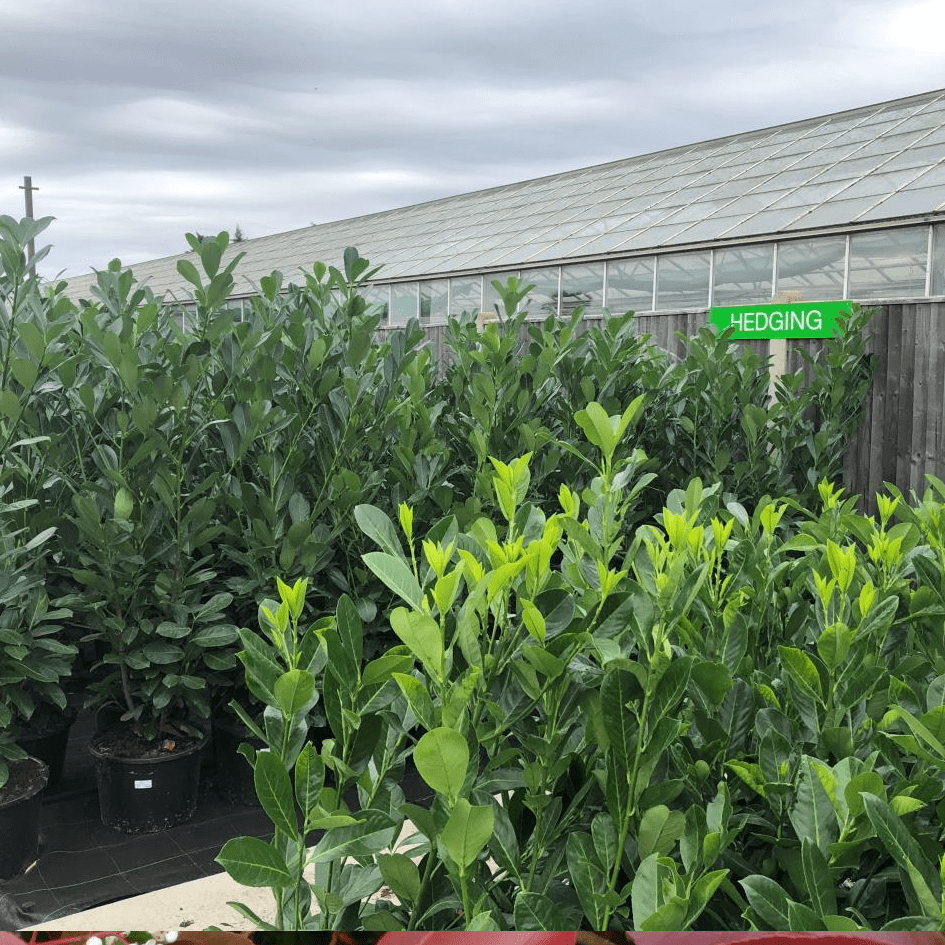 Prunus laurocerasus Rotundifolia – Cherry Laurel
Popular, dense, lush green evergreen hedging plant… a fan favourite for many British gardens
Beauty and practicality…. Thick, rich green foliage and delicate spires of white flowers followed by festive red berries through winter= perfect plant all year round…. All this is why cherry laurel is the most popular hedge. Everyone knows it
Often used for screening for privavcy but also very good at reducing noise and wind
Fast growing 1-2ft a year and can reach a height of 30ft… easily maintained at 1-4m
Pot grown available all year round 50-250cm… £15-150
Rootballs and bare root available in Autumn and Winter… prices dependent on size and availability
A few variations of the cherry laurel… we stock rotundifolia as this is the most popular, and denser growing but we can easily source varieties such as novita or etna is a small compact form is more desirable
Portuguese Laurel is one of our most popular hedge plants.
Luscious dark-green, pointed, glossy leaves on striking deep-pink or maroon stems when mature
Prefers full sun to full shade. Will grow1ft a year and the height is easily maintained at 1-5m
Portuguese Laurel is an elegant evergreen hedging plant with narrow, pointed, deep-green glossy leaves borne on striking, maroon-coloured stems- easy to prune and keep clipped as a formal hedge compared to its relative the common cherry laurel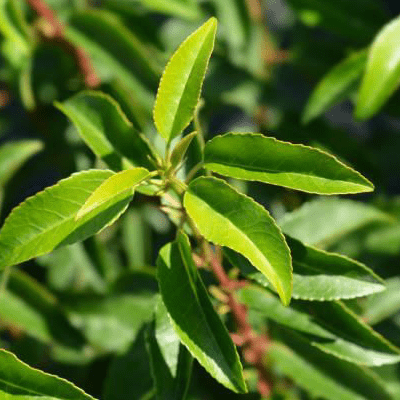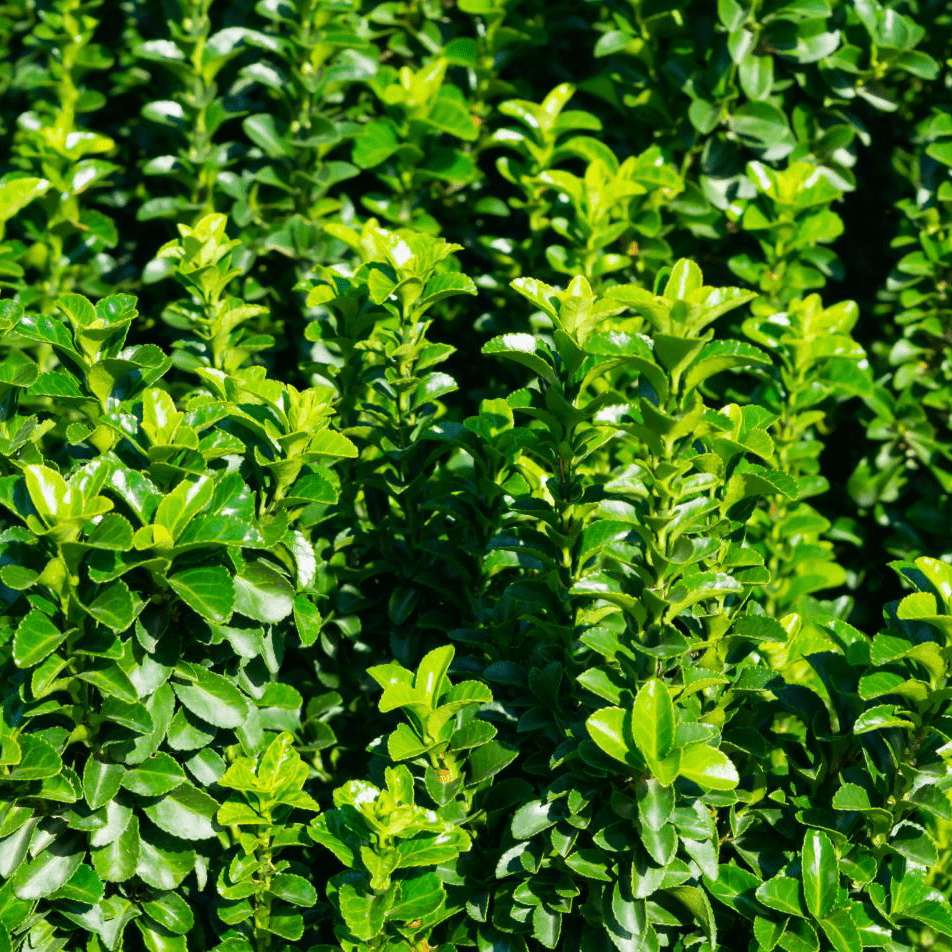 Euonymus jap. Jean Hugues
Dense, compact shrub with lovely green foliage
The new favourite to replace buxus for low border hedging
Maximum height 100cm – slow growing 10-20cm a year
2L and 5L in stock £8-20 depending on size an availability